May 2022 Penz Newsletter
Company Newsletter May 2022
Dear Penz Community,
As summer rolls in let's remember what it's all about, helping our guests love what they drive, whether that is on the sales, service, parts, or collision center side of the business.
Check out all the great work we did in April and what you can look forward to the rest of May and June!
Sincerely,
Todd Penz
"Love What You Drive"
We have a history of doing things a bit different in the car industry, from our lifetime powertrain warranty to making our own rap videos including Santa Drives a Subaru, Car Biz Blues, and the notorious, Cause a Stir.
Todd strives to be unique so when he had the idea to create another original song, he met with the marketing team to see how to make that happen. The team went to work writing and telling the story of the Penz Auto Group.
Professional musicians were called in and a date set to record our new hit single at Carpet Booth Studios.
April Sponsorships and Upcoming Events
Share the Love & Penz Holiday Giving
To wrap up our biggest sponsorships of the year we presented MN Adult & Teen Challenge with checks from the Subaru Share the Love Event and Penz Holiday Giving.
During the month of December we donated $50 from every new and used vehicle along with Subaru customers being able to choose a charity to receive $250 from Subaru of America.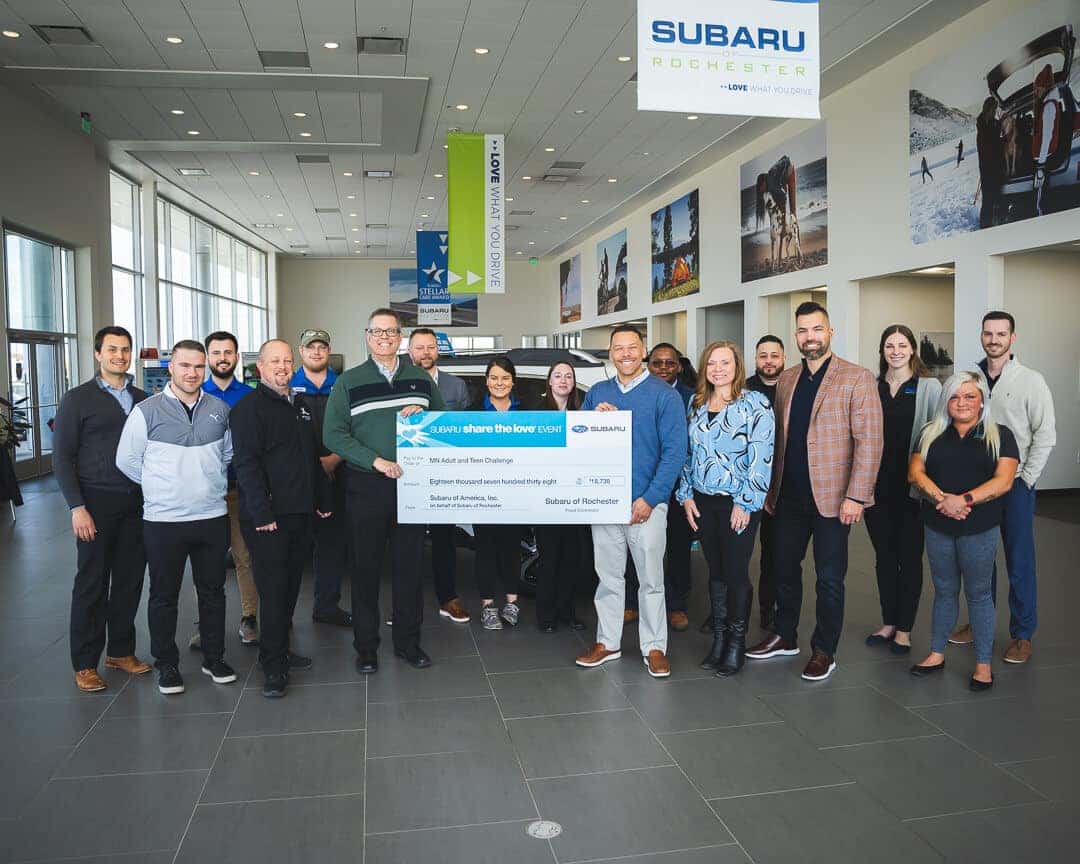 Subaru presented a check for $18,738 and as a collective, Penz Auto team donated $7,975!
This donation will go to help sponsor an individual struggling with addition to give them hope and life! Thank you for your hard work to make such a large impact in our community.
Watch the donation at Buick GMC of Rochester.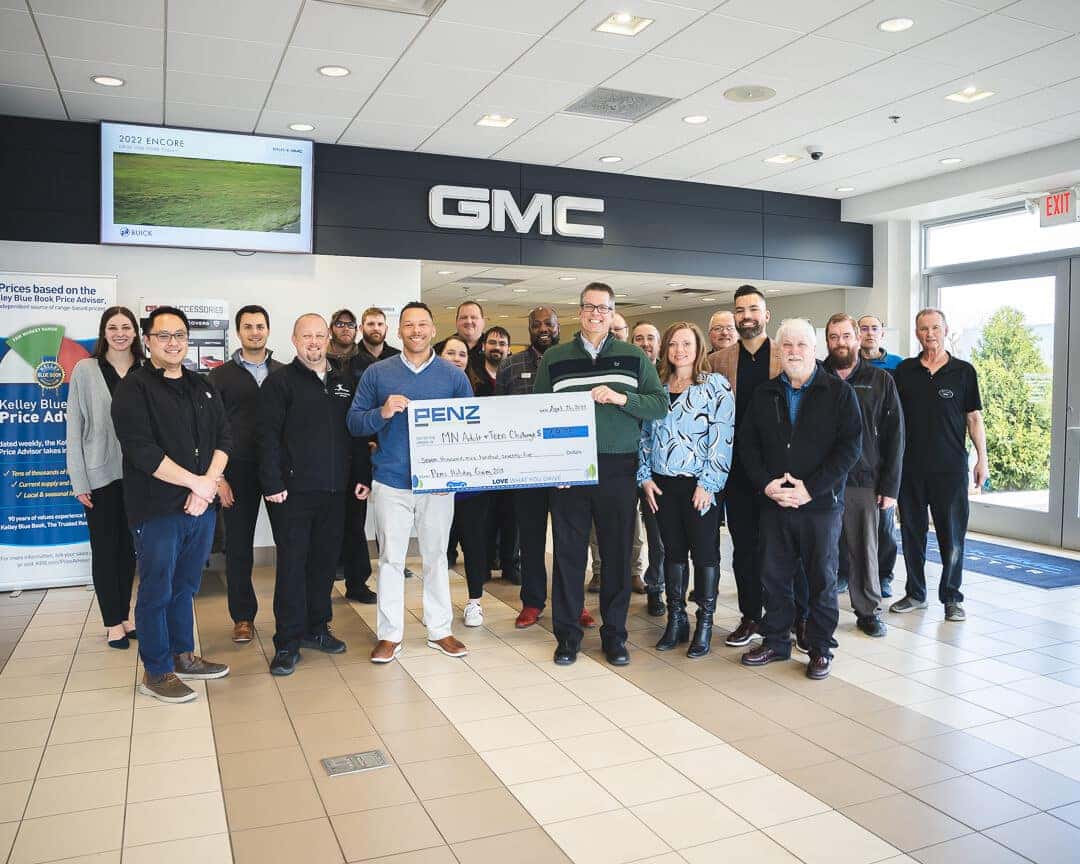 Litter Bit Better
Each year our teams get together to clean our community and make it a Litter Bit Better.  Teams at both the north campus and Subaru filled MANY BAGS of trash, Audrey even found a plastic bag that had been used in a bird's nest!
Thank you everyone who helped clean up!
June 9th – FORE the Kids Golf Tournament
June 13th – Swing Your Birdie Golf Tournament
June 15th – Eagles Car Show & Wednesday's on Broadway
June 21st – Subaru Loves to Care, blanket donation
June 23rd – Blood Drive at Nissan
Special shoutout to the Subaru team for being qualified for the Love Promise Customer Commitment Award!
Employee Spotlight | Austin Stoddard
We sat down with Austin Stoddard, a seasoned sales veteran at Buick GMC of Rochester.
PREVIEW: Eagles Car Show
With the summer months coming that also means great weather and car shows. The Penz Auto Group sponsors the Eagles Club Car Show 3 nights through out the summer.
This is always a fun event to connect with other car enthusiasts and see some classic cars.
Mark your calendars for the following dates:
June 22
July 20
August 17
Personnel Updates
Lastly, we would like to welcome, congratulate, and celebrate the following people.
Promotions
Help us congratulate the following team members for their hard work and dedication!
New Hires
Please introduce yourself to our new team members if you have not already!